Sikh Prayer Beads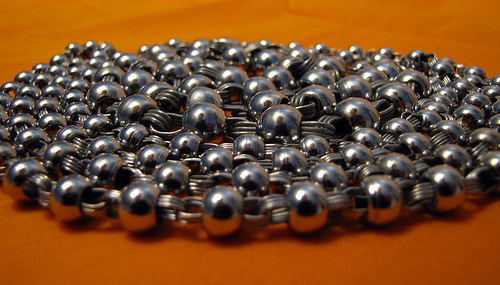 Sikh Mala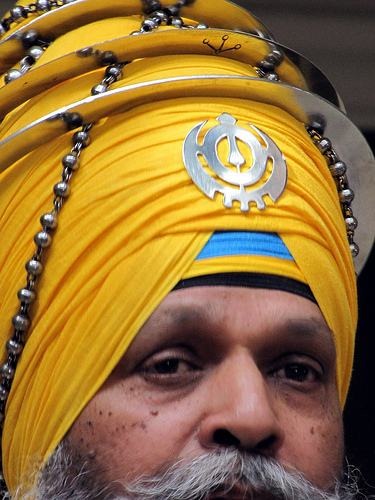 Sikh malas often consist of 108 beads, like the malas of Hindus and Buddhists, but they may have any number of beads. No ritual significance is attached to the number of beads. They are used simply as an aid to prayer, meditation, and recitation of holy scripture.
Materials used
Sikh malas are made from a variety of materials:
Steel or iron.
Plastic.
Sandalwood.
A knotted string of wool, with the knots replacing the beads.
The steel beads are the most popular, and unique to the Sikhs. They are often long chains worn draped across the chest or wrapped around the turban. They may also be wrapped around the wrist. Steel or iron circles, strung with metal beads are also used.
Usage
Sikh's use malas mainly for Simran (meditating), which includes reciting of prayers, and Naam Simran (the reciting of the Names of God). Both Naam Simran and the reciting of prayers are a required daily practice for Sikhs.